Often the question arises during a rollout: Is our Microsoft Office version still supported with Microsoft Windows 10? The first glance should always be at the current lifecycle of Microsoft Office. You can also find a nice overview in my article "Product Lifecycles – The Forgotten Being". Depending on the remaining time of the life cycle of the Office program, a migration with Windows 10 can also be useful.
Let's start with the LTSC versions of Microsoft Office.
Microsoft Office LTSC
The LTSC versions and the old editions without cloud activation are supported, but only if they are still in mainstream support. It is also important to note that Microsoft will only make adjustments to the Office in Mainstream Support if it becomes necessary as a result of a change to Microsoft Windows 10. In the course of time, an In-Place upgrade could make a Microsoft Office upgrade "spontaneous" necessary. To avoid this you should switch to a version with still running mainstream support or at least purchase the Microsoft Office licenses with the software assurance in the future.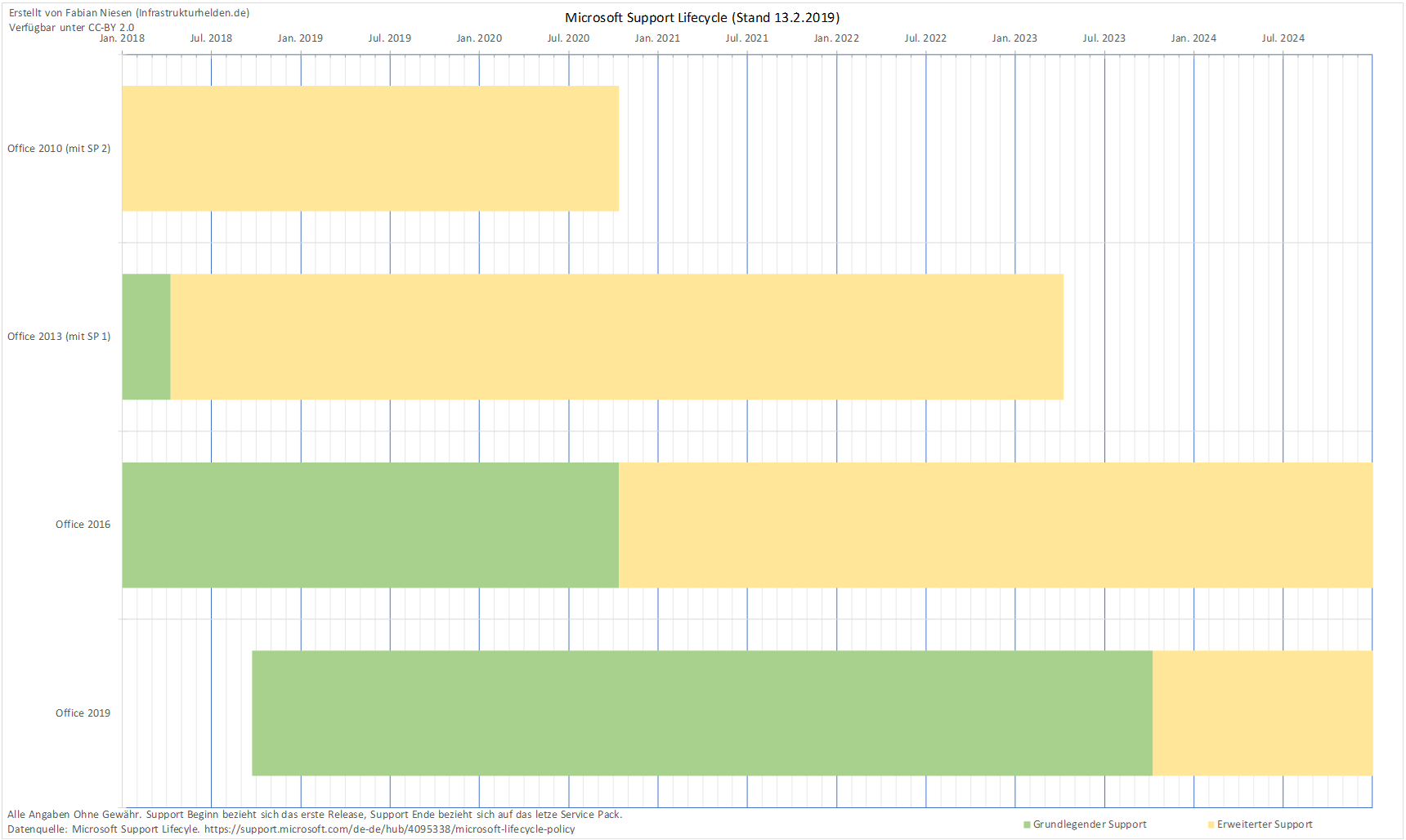 That means the following are supported as of 19.03.2019 (source: Microsoft Office Support):
Microsoft Office 2010 (Version 14) – is still supported for the current Windows version, there is a risk that compatibility with a future Windows 10 release may no longer exist due to the extended support.
Microsoft Office 2013 (Version 15) – Again, the risk is the same as with Microsoft Office 2010.
Microsoft Office 2016 (Version 16)
Microsoft Office 2019 (Version 16)
No longer supported because of the end of its life cycle, is Microsoft Office 2007, but reportedly it can be installed. In case of an error, Microsoft does not support it.
Microsoft Office 365
Microsoft Office 365 has its own support cycle. This is based on the Support Lifecycle of Microsoft Windows 10.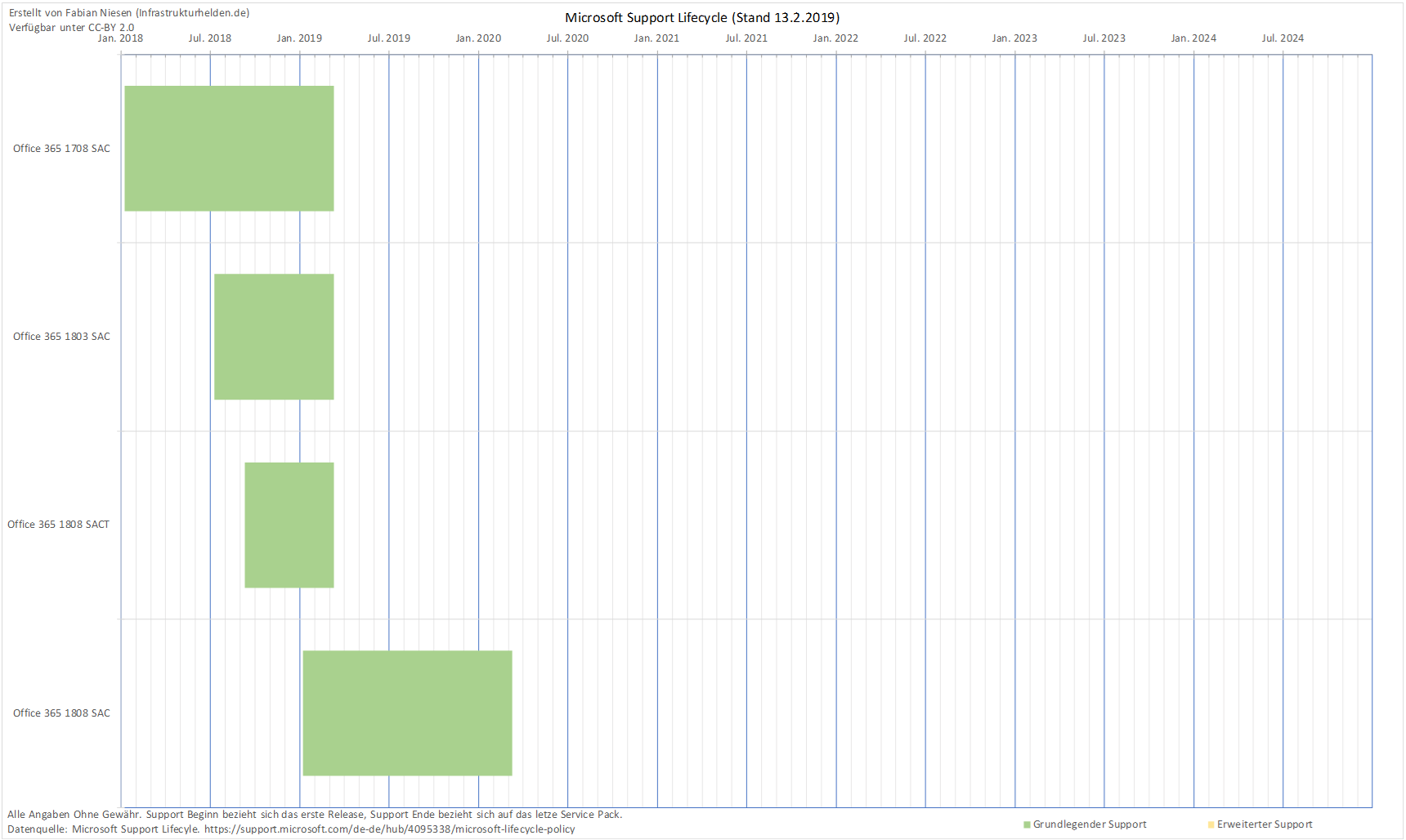 A new release, similar to Microsoft Windows 10, has to be rolled out regularly. However, this is easier than with Windows 10 thanks to click-to-run and application streaming. This can also be easily resolved by company internal approvals. You can find more about this in my article "Unattended installation of software". For general information about change management for Office 365 clients, see the linked Docs.Microsoft.com document.
This article first appeared on Infrastrukturhelden.de in German.
This article is a translation of the Infrastrukturhelden.de article "Welche Office Version funktioniert mit Windows 10" (Published – 2019-04-09). Links may refer to other Infrastrukturhelden.de articles, these may also be available in English language.
Also it can be, that I still use screenshots of German systems. However, where it is possible for me with little effort, I insert screenshots of English systems.